Did you see that all eight of Kate Gosselin's children will appear on her new reality show, "Kate Plus 8?" We'll be watching for the crying and whining and childish behavior we all know is coming. The kids, on the other hand, will probably behave very well.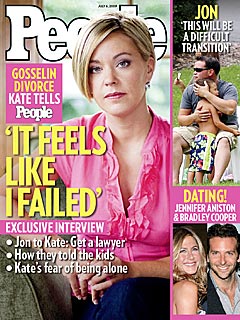 I met some wonderful folks this weekend – thanks everyone in Oxford, Michigan, for coming to "The Stand!" You have some great shows coming up, too, and they're really making an effort to get great acts. I'm honored to have been a part! According to Elisabeth Kvaavik of The University of Oslo, her 20-year research led to these findings: there are four common bad habits that can age a person prematurely. They are smoking, drinking, poor diet and reading mindless online blogs like this one. And thank you to everyone who attended the show Saturday night in Eatonville, Washington. I worked for The Salvation Army at Camp Arnold, and what a night! According to President Obama's senior advisor David Axelrod, the commander-in-chief loves pie. Of course, when Republicans heard the news they immediately began complaining that 3.1416 is way too high, and should be reduced during these tough economic times. This past Sunday we enjoyed a show just a few blocks from my house in Moorestown, NJ! YES! Thanks to all those who saw the gig at First United Methodist Church in the town where I live – hope you enjoyed the ice cream! WATCH THIS SITE FOR UPCOMING SPECIALS ON TAYLOR MASON DVDs, 
PACO PUPPETS
 AND THE COMPLETE IDIOT'S GUIDE TO VENTRILOQUISM!